Fair Lady Programs & Brands
Membership
Benefits
Kidz Kabaret offers students an annual membership option that brings additional benefits to our loyal families. Members receive:
Discounted registration fees on shows, workshops and summer camp programs
Early registration
And much more!
Memberships
Individual Student Membership*: $100 per student
Family Memberships: (2 or more siblings in an immediate family): $150 per family
*Membership is not transferable to siblings or others
Duration
Membership runs January to December. Students who join in the summer receive pro-rated membership fees of $75/child or $125/family. Students who join in the fall pay the full fee, with the membership valid through the following year.
Membership is completely optional – just one more way we try to serve the fabulous students and families who consider Kidz Kabaret their home.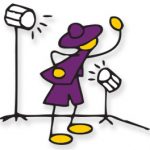 For full details, contact us today!
CONTACT US
Special Thanks to Our Sponsors!
Grants Provided by: