Fair Lady Programs & Brands
Shows
Acting Opportunities with Kidz Kabaret
Kidz Kabaret lets children and teens shine on stage! We offer many performance opportunities for students to build theatrical experience, discover their self-confidence and tap into their passion – all while having a great time and making great friends.
All Kidz Kabaret shows are non-audition, which means they are open to every youth with an interest in the theater. And because we believe in Every Child Center Stage™, each student has a moment in the spotlight with a bonafide speaking part.
At Kidz Kabaret, we believe in creating a loving, nurturing environment that lets our students grow and blossom. Above all, we teach our students teamwork, passion and the self-confidence that comes from performing on stage – all traits that will benefit them for the rest of their lives.
Join a Performance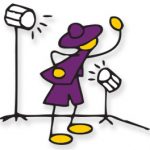 To join any our programs, click on the link to the registration form. Complete the form and email it to us at
info@fairladyproductions.net
.  To learn more about our program, please
contact us
!
CONTACT US
Special Thanks to Our Sponsors!
Grants Provided by: