Fair Lady Programs & Brands
Theater Camp
Kidz Kabaret Theater Camp
Let your child's imagination run wild with an immersive Kidz Kabaret theater camp experience! You might think your little one makes enough of their own drama at home, but in our camp they'll use their creative energy for good. Campers grow artistically and socially as they stretch their singing and dancing muscles and exercise their natural creativity, all while gaining confidence and presence on the stage. Each week-long camp culminates in a performance for family and friends.
2021 Summer Camps
Thanks for a great summer…
Please check back in March, 2022 to see our Summer Camp Offerings!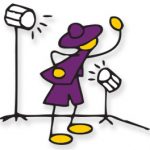 Special Thanks to Our Sponsors!
Grants Provided by: